Navy Day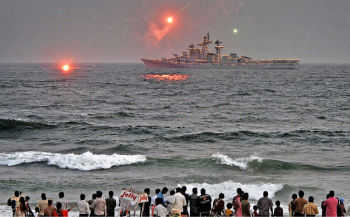 December 4th
Note : This is a recurring event.
India celebrates the contributions and glory of its Naval force on December 4th each year as it was on this day the Missile Boats of the Indian Navy carried out a deadly attack on Karachi Harbour during the 1971 Indo-Pak War.
Visakhapatnam being the Eastern Naval command head office leads the country in commemorating the day. Operational Display is held in the evening showcasing the capability of the Naval ships, submarines while the naval aircrafts fly over RK Beach Road showing their capabilities.